Weisser Potting Boxes
WEISSER offers an extensive range of potting and mounting boxes for M, EI, UI, EE, ED, ETD, EFD, RM and Toroidal transformers. Specialty boxes with unique connectors are also available as standard catalog products.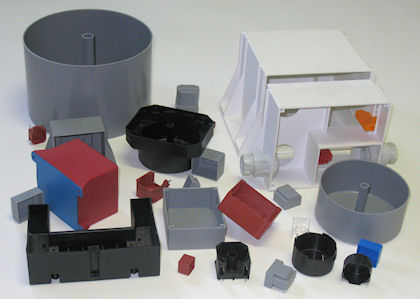 Weisser offers well over 500 standard catalog boxes which can be supplied in special materials and in special colors for product identification.
WEISSER has an On-line Catalog where you can find details about these bobbins.
For pricing details and/or samples please contact B. W. Darrah, Inc. at info@bwdarrah.com and give us the Art. Nr. from the WEISSER catalog. If you need any help please call our office at 1-630-584-1900.