Website Redesign
Welcome to our newly redesigned website. B.W. Darrah, Inc. has been on the web since 1996 and occasionally it is necessary to update the site. If you have any difficulties using our new site or finding the information you are looking for, please send us an email and let us know.
New Vale VU5B Upset Tester: World's largest!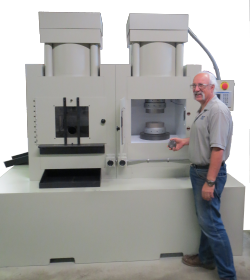 Vale Industries, Inc. has just built and shipped the largest and most accurate Upset Tester to one of the most important Steel Mills in Asia.